Top 10 Tips for Buying Property in Thailand
April 9, 2017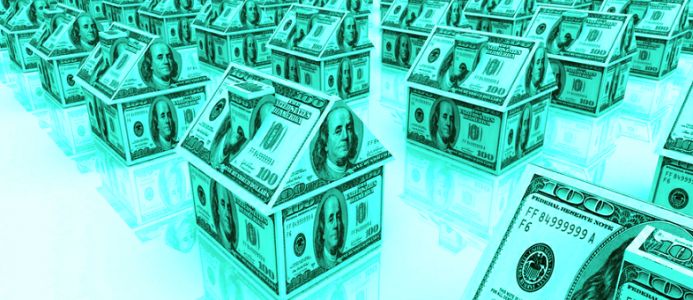 You may have wondered if it is possible to even own Real Estate in Thailand. For a more detailed explanation of ownership see our Thailand Real Estate Buyer's Guide.
The short answer to this question is 'yes', there are various ways to safely own real estate as a foreigner in Thailand, either by secured leasehold or freehold options. See more.
Purchasing a property overseas can sometimes seem like a daunting experience. To help you navigate the process, we provide you with our 'Top 10 Tips for Buying Real Estate in Thailand.'
1.) Determine the purpose of your investment
Before embarking on a property search, take a step back to carefully consider the purpose of your planned investment.
i.e. If your purpose for the property is purely a lifestyle holiday home, then the rental yields may not interest you. However, if your motives are for example 50/50 lifestyle/ investment based, then you might want to prime your mind set and emotions weighed in this ratio .
It is normally important to consider an exit strategy with all purchases. For example: price, potential and ease of resale in the future, or the viability of rent ability as a last option.
If it is an 'off-plan' project you are planning on purchasing, a realistic exit strategy might be, ensuring the land & building permits are in your name since the start of construction.
This might minimize risk, if construction is delayed, or in a worst case scenario halted. You would at least be able to continue the construction or resale of your incomplete unit.
2.) Conduct preliminary research
After ascertaining the purpose of your investment, it is is important to undertake some preliminary research, in surveying the local area, hotspots and areas to avoid etc.
Take a drive round the area and see for yourself the properties for sale, the infrastructure, access & amenities. Does it have good schools, hospitals, or shopping nearby?
Walk around local real estate agents areas like 'Samui Town Center'. Look in shop windows. Arm yourself with brochures, magazines & marketing collaterals for studying later.
Open your computer and get active! Consult popular property portals like DDproperty.com, or local classifieds and even pin-boards, to give you an overall sense of the market.
3.) Appoint a professional lawyer
This is one of the most crucial choices you will have to make in purchasing a property or land in Thailand. Do your own research as and not just accept one person's advice.
Read more one article or speak to more than one real estate agent on recommending reliable local locals. Some options available.
Using the wrong lawyer can mean the end of your property purchase, but with a professional lawyer speaking your language, guiding you along the way, you will feel more safe.
By using the right lawyer they should be able to break down your options, costs & property & land taxes in advance of any purchase, helping you further budget you finances.
4.) Property search & viewings
This is the fun part! Pick up the phone, call some agents and get viewing. Pick a weekend off work on a sunny day and line up at least 3 properties per day until you get lucky!
As with property viewings, if you start with 3 or more real estate agents until you feel comfortable with one, then gradually form a relationship with one agent you like & trust.
Bring a notepad with you and ask questions pertinent to your particular needs. Schools, beaches, access roads, amenities nearby are some questions you should be asking.
All the normal buying questions are important: price, payment terms, interior & exterior size, age & quality of construction, type of materials, management & utility fees etc.
Remember to check the terms of sale: what does it include? Fully furnished? Freehold or leasehold ownership? Shared fees & taxes? Leave no stone unturned!
5.) Shortlist or choose property
Once you've refined and shortlisted your top 3-5 possible properties. Try to to compare either mentally make a list, or visually on a piece of a paper list the pros & cons of each.
Aim to compare the main attributes of each property: price, location, size, type, facilities & amenities. This will help you to get a clearer picture of the most appropriate property.
Generally there will always be a 'gut favourite', but be careful to be ruled purely by your feelings & emotions. Use you head, and think your budgets, future buyers & tenants too.
As you compare notes you will naturally gravitate to either one or two strong potential options, but 'keep your cards to your chest' as you want to keep 'leverage' in negotiations.
6.) Make an offer & negotiate
Now comes the exciting part, or scary part for some...making an offer! Also, negotiating on price. Be strong on this point. A firm, calm businesslike manner will always prevail.
Try to keep emotions in check, and not let the agent or owner know how much you actually desire the the property or land, this will help with potential negotiation & discounts.
When it comes to discounts, there is no exact rule of thumb. In a buoyant Thailand property market in may be possible to get 10% off a new project, and in others only 3-4%.
Generally big respected brands in Thailand (Sansiri, Raimon Land, LPN etc.) are less flexible on prices due to popularity, whereas more boutique projects may be more flexible.
7.) Reservations & deposit
When you eventually agree on a price and payment terms that are agreeable for both sides of the property transaction, normally a reservation fee is paid to 'take the unit off the market'.
In some cases, for example older properties with less popularity, a buyer may choose to engage a lawyer to perform 'due diligence' (legal checks) on a property without paying a reservation fee.
However, then a buyer runs the risk that after due diligence is complete (and paid for) the property might be sold during this 2-3 week period. Plus it would mean legal costs could not be recouped, so it is worth weighing options carefully in each situation.
A reputable real estate agency or legal firm should be able to hold your reservation fee/deposit, with a counter-signed rubber stamped 'reservation agreement' that clearly states: 'if the property should not pass due diligence then the reservation deposit should be refunded back to the buyer in full.'
To keep things simple, a 'reservation agreement' is a simple short contract, stating an 'intent to purchase property or land from a seller', normally under a duration of 30 days. The buyer would waive the reservation deposit if they chose to cancel the purchase, unless for some reason due diligence has not been approved.
Also, if possible, ask your agent or lawyer to insert into the reservation agreement any specific points that might prevent problems later. i.e. does the property come 'as seen' (fully furnished & decorated) or, will tax & transfer fees be shared 50/50 between both parties.
These are just some of the things you should consider during the reservation process, but a reliable real estate agency should be automatically be checking these things for you, however there is no harm in double-checking, just to protect yourself for peace of mind.
This process is integral to the security of your property purchase in Thailand. Ensuring a thorough due diligence check, providing you have the funds to spend is worth investing, particularly in land purchasing, where there can be so many hidden pit-falls even the agent or owner may not unaware of.
A professional lawyer can conduct a comprehensive due diligence report, including the following material details and information:
- Check of reservation agreement
- Land Documents & Title Status
- Land Details
- Chronology of Ownership
- Legal Encumbrances & Attachments
- Leases or Other Rights Registered Over the Land
- Zoning & Building Control Regulations
- Environmental Regulations
- Access of Land and/or Property
- On-Site Survey
After this process is completed and approved by your appointed lawyer you can proceed to the next more exiting step of completing your purchase of your dream home...
9.) Completion of purchase
Your property purchase is nearly complete. By this stage the lawyers should have approved due diligence, funds for full payment or down payment. (*If purchasing 'off-plan' it is advisable to request the land the property you are buying sits on goes into your name/ company name - after that stage payments can be made to minimize exposure.)
POA (power of attorney) can be granted to your lawyers to ensure ease of transaction process, especially when setting up Limited Thai Company via which to purchase land.
Finally you get the keys to your OWN dream home!


*If you are looking to buy your dream home in Koh Samui, browse our handpicked collection of Koh Samui Properties for sale.