Retiring in Paradise: Koh Samui's Retirement Real Estate Options
August 11, 2023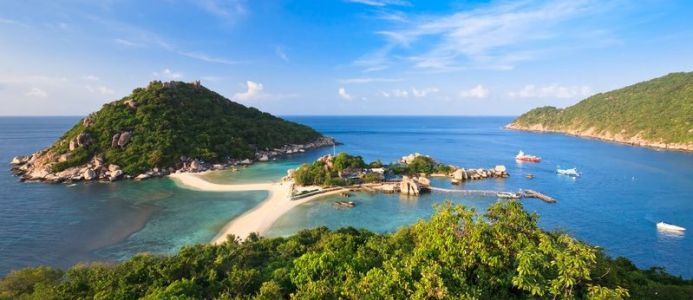 When planning on retiring in paradise, Koh Samui should be right up there in your list of choices. Conrad Properties has a multitude of options when it comes to Koh Samui real estate for sale, especially in terms of vacation villas and condo units.
Many tourists want to become permanent residents in Koh Samui because it's beautiful, it's filled with many engaging activities, and it's quite a peaceful community with the friendliest locals.
Why Koh Samui is one of the Best Retirement Islands in the World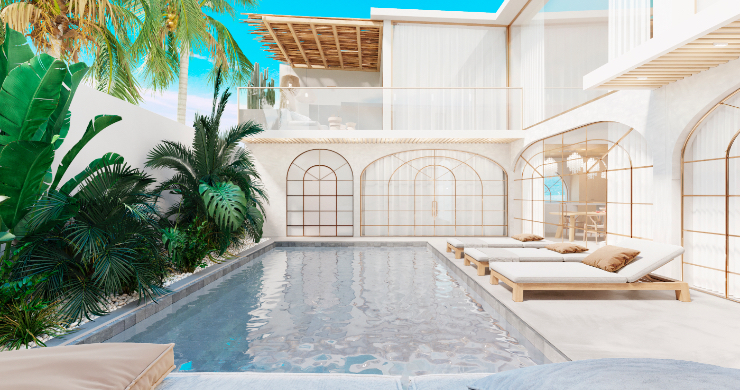 Koh Samui is rated as 10th out of fifteen curated islands according to the acclaimed International Life Magazine. This is based on its living conditions, affordability, and healthcare.
The reasons why Koh Samui—one of Thailand's most popular beach and island destinations—is in demand as a retirement island include the following.
Filled with Cultural Attractions: You should get Koh Samui property as you retire because it's Thailand's second largest island that's filled with cultural attractions. Immerse yourself in Thai culture with its idyllic setting, happy locals, a multitude of Thai festivities, and Thai fine dining options.

Pure Tranquility and Seclusion: When searching for a retirement property to own, seniors particularly favor peace and quiet. They want a paradise-like setting that's not filled with strife and stress. Koh Samui is filled with serene places like Maenam which run in contrast with the high-pace lifestyle of Bangkok.

The Sweet Life of the Beach Life: The cliché of retiring workers going to tropical beaches with their hard-earned cash exists for a reason. They really do love soaking up the sun, getting a tan, and having a worry-free existence as they go through their twilight years.

Multitude of Water Sport and Beach Activities: While at Koh Samui, you will also get to enjoy a variety of water activities and water sports such as sailing, kayaking, and boating. If you're into things like swimming, diving, and surfing, the Gulf of Thailand waves will surely indulge you and then some!

A Place for Golfing: Koh Samui is also a great place for golfing thanks to its wealth of driving ranges and golf courses. Particularly affluent retirees love to relax and unwind with golf, the sport that presents just enough challenge for the average senior without being too strenuous like basketball or baseball.

An Island Renowned for Its Safety: The island isn't only secluded and filled with friendly locals. It's also known for its low crime rate and safety. Tourists mostly deal with petty theft at most, and even then, it is quite rare. It's a safe place of residence, particularly if you avail yourself of a property in a gated community.

Huge Expat Community: If you are a foreign retiree who isn't a Thai national, you don't need to worry about feeling isolated as the lone person of your nationality in Koh Samui. The area has a fast-growing expat community full of non-locals like you, some of which might even come from the same country as you.
It is for these reasons and more that Koh Samui is considered a premier retirement island. Find a Koh Samui villa for sale today so you can experience firsthand what it's like to live in paradise!
The Top Districts to Retire at in Koh Samui
There are five major districts in Koh Samui's living area that you can invest in then retire to. They're your primary residential options. They include the following:
1. Bophut: Bophut brings paradise back to earth with its eco-friendly developments, fine dining options, and provincial way of life. The locals also offer welcoming warmth, making this one of the most hospitable places in Koh Samui.
You can go to the Fisherman Village to get charmed by the bustling province. You can also enjoy Bangrak Beach for its many beach clubs and beautiful views.
2. Choeng Mon: Regarding Choeng Mon, Choeng Mon Bay is renowned for its romantic sea views and heartbreaking sunsets. The district itself is filled with multiple affordable condominiums exclusively reserved for the expat community.
3. Chaweng: Koh Samui's Chaweng District suits expat retirees in case they care about their nightlife as a top priority. The liveliest Koh Samui district has the biggest beaches and amazing festivities.
Some people who've gone through retirement equate it to non-stop partying on the island. This district offers an active nightlife or celebrations galore. Regardless, Chaweng Hills is filled with villa developments galore, so go check it out.
4. Lamai: Lamai is Koh Samui's second-largest resort area, for one thing. It's also a prime district for retirement in paradise for those who wish to balance out celebrations and relaxation into one package. It's also less crowded than Chaweng.
5. Maenam: Finally, Maenam provides expatriate investors and retiring seniors with a less populous place that's not filled with crowds and traffic. If you thought the other districts were quiet enough, then Maenam brings it to another level.
Seclusion brings Maenam's reserved village true tranquility. It's a place for introverts, if you will. You'll feel like you've traveled back in time with this secluded district that allows you to get some quality time for meditation and self-reflection.
How to Purchase a Villa in Koh Samui from Conrad Properties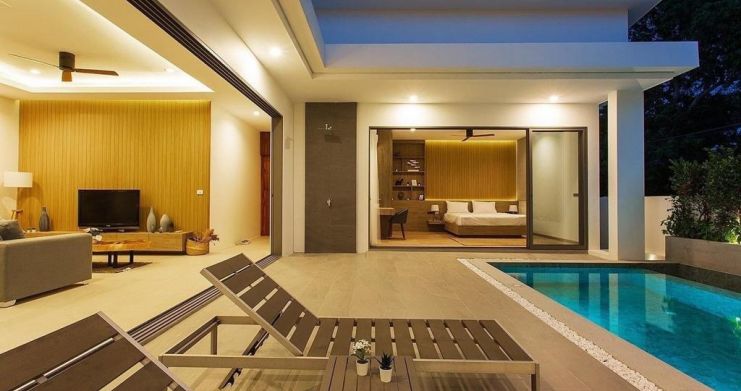 The island is considered a retirement paradise based on its clear waters, white beaches, many activities, golf courses, friendly locals, and robust expatriate community.
Visit the Conrad Website for More Details: When buying a villa in Koh Samui or looking for a Koh Samui house for sale, it's mostly a matter of browsing through the extensive Conrad portfolio of ongoing and new projects at the Conrad website.

Multiple Options for Vacation and Residential Homes: We have multiple living spaces and retirement options for permanent residences and vacation homes in Koh Samui.

A Full Portfolio of Curated Properties: You can purchase a prime Koh Samui villa lot through Conrad Properties' full portfolio of carefully curated properties. We offer condos for sale, villas for sale, and beachfront villas for sale located at the most popular tourist areas or attractions in Koh Samui.

Bespoke Villas with Their Own Pools: We at Conrad also provide a collection of bespoke beachfront villas that come with their own infinity or Olympic-sized pools, private access to the beach, Thai architecture, and painterly panoramas from dusk till dawn.

Contact Us Right Now by Hotline or Email: Call us at +66 (0)92-959-1299 if you're interested in getting any Koh Samui property in our collection. We can also be contacted through email at info@conradproperties.asia or at sales@conradproperties.asia . You can even contact us at our contact page.

Enquire Now Through Submission Form: You have the option to click the "Enquire Now" link available at every Conrad property to open a submission form you can use to provide your contact details as well.
The Quality-of-Life Offerings of Koh Samui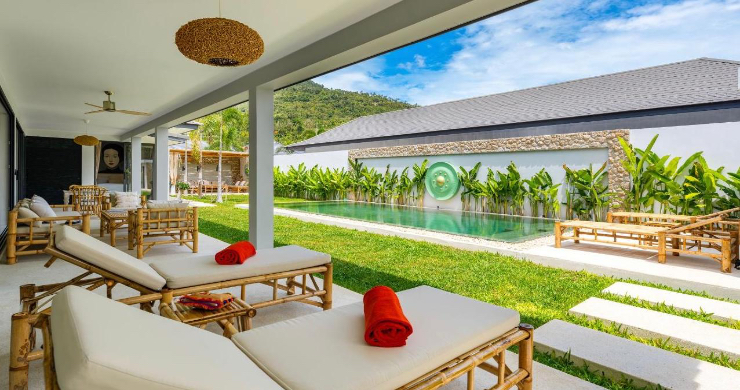 We're aware that as a retiree, you wish to get more than mere bare necessities when deciding on which retirement property you wish to purchase in Koh Samui. In order to truly retire in paradise, you should get the best value for your investment.
We can confidently assure you that as you retire in the middle of paradise, you won't end up in a nightmare scenario when choosing the proper Koh Samui villa for you.
Airport Accessibility: Vacationers and tourists tend to arrive on the island through the Koh Samui Airport operated by Bangkok Airways.

As a future resident of Koh Samui, you can look forward to a nearby airport that facilitates many domestic flights. Besides which, you can access Bangkok through a 1.5-hour flight through Suvarnabhumi Airport.

Suvarnabhumi is also the 17th busiest airport in the world, so you can expect veteran care from it as Thailand's gateway for international flights. That airport is accessible via ferries and catamarans in case you want to travel elsewhere from time to time.

The thing about retiring in Koh Samui is that you can get the best of both worlds. You can travel around and then come home to resort-like settings when all is said and done. You can enjoy different flavors of paradise.

Advanced Healthcare: Thailand is also renowned for its affordable healthcare offerings for both foreigners and its locals. The country has one of the most well-developed and government-funded healthcare plans, thus ensuring affordable treatments and procedures every time.

It's also for this reason that Thailand is a center for healthcare tourism industries as well, with it offering things like surgery tourism, rehab tourism, and dental tourism.

Healthcare tourism is when tourists would rather go to Thailand to get rehab or a root canal because it's cheaper there than in their country, even when you consider travel expenses into the equation. As a bonus, you get to have a vacation in Thailand on top of getting work done.

Koh Samui is also a viable site to avail of this healthcare tourism and affordable hospitalization bills. In fact, the island offers four private hospitals available to take care of you for checkups, tests, or emergencies. They include:

Thai International Hospital

Bangkok Hospital Samui

Samui International Hospital

Bandon Hospital

You can also easily buy any prescription medication if you have an ailment that requires more than OTC medication due to the affordable accessibility of Thai doctors and healthcare.

In other words, the island has a high standard of relatively affordable healthcare. Its four hospitals offer western-style facilities, internationally trained doctors, and state-of-the-art facilities and equipment. It also helps that their healthcare workers speak fluent English.

You also have the option to patronize several island clinics or countless pharmacies for your everyday health needs. Most convenience stores and supermarkets also have pharmacy counters available to them.

Don't forget that "1669" is the hotline number when dialing for an ambulance in Koh Samui in case you're faced with a medical emergency!

Fine Dining and Restaurant Choices: As a tourist to Koh Samui, you'll quickly realize it's never at a loss when it comes to providing you with international and local cuisine. Both of these dish types are available to you as a vacationer and as a permanent retiree resident.

Koh Samui can confidently offer any Thai dish against international cuisine any day of the week since they're renowned around the world in their own right. With that said, you can go international and eat Chinese, Italian, or Japanese dishes to your heart's content as well.

Everything is available for you, from cheap street food to fine dining selections as well as everything in between, all of which are mouth-wateringly delicious.

The island is filled with dining venues ranging from the touristy to the affordable to local residents as well as the expensive dishes from the fanciest of five-star fine dining restaurants. They cater to different tastes and palates every time.

Why is this so? It's because Koh Samui is a Thailand tourist attraction. It's for the same reason New York or California is a smorgasbord of delights from across the globe—to cater to tourists and epitomize its melting pot culture.

Don't forget to try out some authentic Thai delicacies to immerse yourself into the culture, particularly the fresh supply of fresh fish and crustaceans that are dirt cheap in island settings like Koh Samui.

Things to Do in Paradise: Living in Samui never gets old because it's a gift that keeps on giving. It's an island where you'll always discover something new in the culture, the people, and the ways you can entertain yourself in your retirement years. You can even get creative about it.

Once you've fully removed all the stress in your body through meditation, medication, and exercise, you can take part in any number of potential adventures within or around the island.

For example, you can do all the basic things you enjoy in the city when trying to fill up your free time, like go on dates, have dinner at a restaurant, watch a movie at a nearby mall, or spend time at any number of beaches available.

You can also spend time celebrating like a student tourist on spring break in party districts like Bangrak Beach or Chaweng. The celebrations never cease there.

Or you can relax and play golf. It's also possible to take up art classes, learn to cook Thai dishes, or learn yoga while you're residing in Koh Samui.

You also have the option to go bar hopping and dancing in various clubs, bars, and pubs across the island, giving you a different flavor of paradise when push comes to shove.

Samui is also home to water sports as well as multiple beach-related activities in its world-class beaches. You can make sandcastles and pick seashells as well as go spelunking, island hopping, or scuba diving, among other fun activities.

At the end of the day, once you're done with your hobbies, there's no place you'd want to relax more than a home overlooking the peaceful sea.
What's So Paradise-Like About Koh Samui Anyway?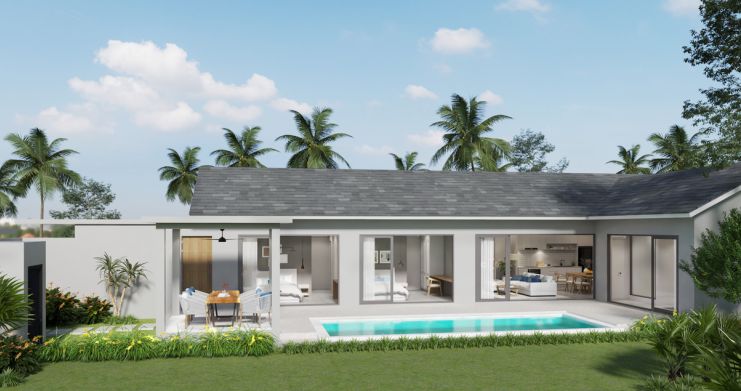 What's so paradise-like about Koh Samui anyway? Is it presumptuous for us to claim that retiring on this Thailand island is equivalent to retiring in paradise?
Let us explain why we consider Samui a paradise-like land for retirees. More and more rich tourists, foreign investors, and retirement-age seniors go to Koh Samui in the last 10 years because it has transformed itself into a premier resort destination.
Municipality Status: Back in 2012, Samui Island got its municipality status, allowing it to self-govern its own infrastructure, facilities, and amenities. This allowed the island to reach another level of tourism excellence and beach resort quality.

Multiple Hotel Group Support: The island is also supported by multiple hotel groups such as Ritz-Carlton, W Hotels, Conrad Hotels, The Four Seasons, and Hyatt Regency.

Backpacker's Mecca: Furthermore, the island is able to attract tourists from all walks of life and from all around the world with its main selling point being it's the Backpacker's Mecca. It can certainly give its sister island Phuket a run for its money nowadays in terms of its tourism value.

Immense Improvements in 10 Years: Its growth and development from 2012 to 2022 also gave rise to it having more branded 5-star hotels than before, improved air links for easier travel, and improvements on its local facilities and amenities as more tourist money came flooding in.
After deciding to retire in Koh Samui for all those reasons and more, you can rest assured you'll be in the company of fellow expat retirees you can socialize with along with the Thai locals as you immerse yourself in their worry-free culture.
Find Your Dream Thailand Property Today!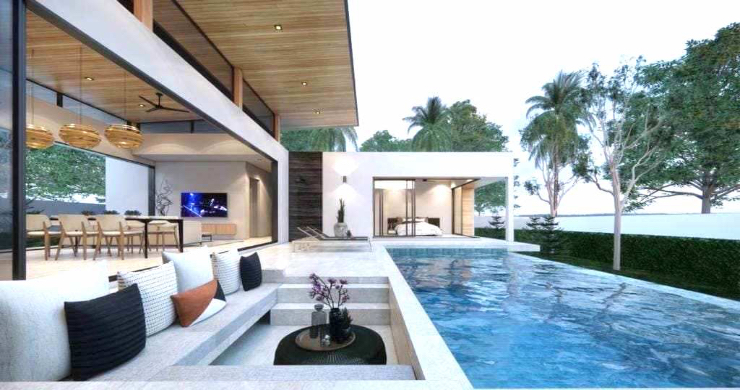 We at Conrad Properties can assist you to get condominiums and villas for sale all over Thailand. Aside from Koh Samui, they also cover areas like Pattaya, Phuket, Koh Phangan, Chiang Mai, Hua Hin, Surat Thani, and Bangkok.
Regardless, you should take note of your preferences and needs as a foreign investor, expatriate, spouse of a Thai national, or retiree when you are buying a Villa in Koh Samui.
Get in touch with us today or browse the Conrad Properties website to search for the specific Koh Samui property of your dreams.