Renting Property in Koh Samui
January 23, 2018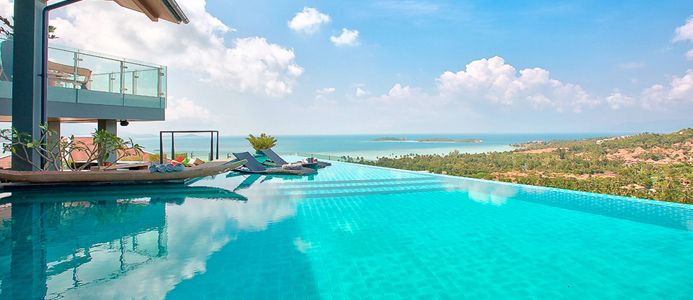 Looking for long-term rental options for your Koh Samui Property?
Whilst looking at the stunning properties available on Koh Samui, you may well have pondered the idea of buying an investment property to rent long or short term.
Being one of the most sought-after destinations in Thailand, Koh Samui boasts visitors and expats from all over the world, and it's a great place to make a property investment. The Koh Samui property market and investment potential is continually growing and developing. It offers opportunities for both healthy capital gains plus rental returns from holiday rental and long term letting.
We've put together our top tips for renting out your property in Koh Samui:
Think of your Koh Samui property as a business
If you're going to invest in a property to rent out then don't forget that the main goal is going to be return on investment. Take the time to work out how you're going to generate rental income, and whether the property is going to be easily promotable to the rental market. Profit needs to be one of your primary objectives – no matter how much you may love the property and the Koh Samui island yourself.

Check the rules
Each property you look at may have different rules and regulations on how it can be rented out, and in some cases you can be contractually limited. So be sure to always check this before going ahead with a purchase, or better still get a professional on board to help you make fully understand any restrictions.

Make your house a home
When looking at or viewing properties in Koh Samui, try to picture how the rooms will be used. It needs to not only suit you, if you want to use it as a holiday home, but also to the families, couples and groups that you rent it out to. Be sure to consider the design, décor and furnishings, and try not to get too personal with your tastes.

Don't forget the tax
You'll need to pay tax on declared rental income in Thailand so don't forget to consider this when working out your return on investment and profit margins. Please feel free to get in touch for our advice on this.
​
Consider the wear and tear
Finally, if you buy a new property to rent out in Koh Samui then you can no longer market the property as 'new' if you decide to sell up. Renting a property out for a year will create more wear and tear than if it's being used as a holiday home.
So, if you're seeking a fruitful and confidential investment opportunity in Koh Samui or if you are looking to discover your own new home in paradise, contact us today.