Investing in Koh Samui Villas for Sale: Pros, Cons, and Important Considerations
October 16, 2023
Investing in Koh Samui villas is like investing in a future lifestyle or mystical tropical wonderland. Koh Samui is right up there with Bangkok and Pattaya in terms of quality destinations or even in terms of being a top-tier site for retirement residences.
Many property experts observe how the profile of Koh Samui as a real estate investment location is improving on a daily basis, such that sooner or later, Thailand's best-kept secret and hidden gem might become its crown jewel down the line.
With that said, let's take a closer look at what a Koh Samui investment entails. Firstly, we'll take stock of the plus side of such an investment, followed by its potential drawbacks.
The Pros of Koh Samui Investment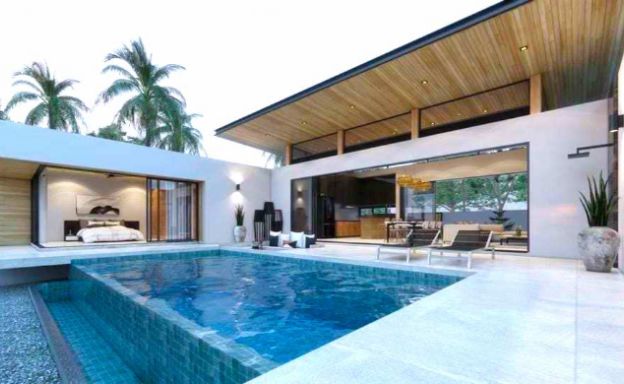 The property market for Samui Island or Koh Samui has boomed significantly since it became a municipality in 2012, which in turn gave rise to many Koh Samui villas and properties for sale.
There are quite a number of advantages to be had from investing in Samui properties in particular. Here they are in no particular order.
Location: Koh Samui is located in one of the most visited countries in the ASEAN (Association of Southeast Asian Nations), which in turn is also one of the fastest-growing regions in the world economy-wise. Asia is also home to more than half the world population.

In the ASEAN region alone, there's a combined population of 650 million people and growing, plus a similarly rising number of middle-class citizens who are well-educated and quite mobile.

Koh Samui is renowned for its interconnected international flights daily to major locations in Asia such as Kuala Lumpur, Singapore, Hong Kong, and Bangkok (they're only about 1 to 3 hours away).

Weather and Climate: Who doesn't like a tropical climate? While there is a certain sense of romanticism from a four-season climate, most vacationers and real estate investors prefer the evergreen and sunny disposition of a tropical paradise over the bitter winters and mercurial summers of other regions.

Koh Samui is also located in the Thai Gulf, which shields it from the climatic extremes of other tropical zones and their unfortunate typhoons.

In Samui Island, you'll mostly deal with a short rainy season lasting from 6 to 8 weeks or from November to December, leaving holiday makers with sunshine and cheer for the rest of the year.

Size of the Island: You should have some form of Koh Samui real estate for sale to spare even with the rising demand because Samui Island is the country's second biggest island. In fact, compared to Singapore, Koh Samui has about a quarter of the Singaporean land mass.

It's specifically located in the "Goldilocks Zone", which means it's not too big to allow for high-density, large-scale, and high-rise developments but not too small to prevent continuous growth of the Koh Samui property market. It's "just right".

High-End Aspirations and Big Hotel Names: Samui developments have long concentrated on mid-to-high and high-end tourism, leading to high-quality properties and villas for sale in the area for rental or residential purposes. Most villa developments belong to the top end or middle of the market as well.

Top hotel brands have (relatively) recently invested in Samui developments, with the big names involved including U Hotels, the Hyatt, Melia, Sofitel, and so forth. They join a quality portfolio that includes the Sheraton, Conrad, W. Retreat, Vana Belle, Banyan Tree, Six Senses, Four Seasons, and Intercontinental.

Municipal Status: Samui achieving municipal status more than a decade ago has given way to the island gaining more local control and independence in its administration. This has resulted in a more focused civic administration that deals better with the island's unique needs and circumstances.

Furthermore, the island naturally improves over time as it matures in terms of further developments and improved infrastructure.

Ongoing projects on the island include an upgrade of its main road, continued management of drainage and stormwater, and underground power and communication cable reticulation. All the major Thailand government departments have Samui-based offices as well.

Youthful Vigor: How can a location have youthful vigor? It's all about the ambiance of the place. Koh Samui was once an island known for its coconut farming and fishing. In 40 years, it became a must-visit tourist location full of prime developments and many Koh Samui properties for sale.

The second biggest island in the Thailand archipelago also has plenty of room for new developments and realty ideas because of its largeness. It even serves as a brave new frontier in tourism and realtor investment in light of how recently it became popular as a key property investment destination.

Internet and Telecommunications: Samui is also an ideal destination for tourism and realty investment because of its robust telecommunications infrastructure and powerful Internet connections. It's connected to the rest of the world via high-speed fiber optic tech and affordable 5G mobile technology.

Additionally, the whole island has Wi-Fi Internet connections galore comparable to the ones available in Western countries. Therefore, being connected to the World Wide Web is the norm instead of the exception.

Indeed, you won't have to miss out on Netflix shows, online store purchases, or any sort of app downloads as well as your work-related Zoom meetings while in Koh Samui. The island might have a provincial feel to it, but it still has modern technology together in the mix.

Life's Necessities: Though the Internet nowadays is considered a life necessity, Samui Island also covers the essentials or bare necessities you need to survive, such as a government public hospital, four private hospitals, and affordable medical care as well as international schools, world-class banking, and nearby cinemas.

The island is also home to shopping malls, department stores, convenience stores, and supermarkets galore along with a whole host of other retail options, such as wet markets, fish markets, farmers' markets, thrift stores, groceries with dry goods, and miscellaneous boutiques.
The Cons of Koh Samui Investment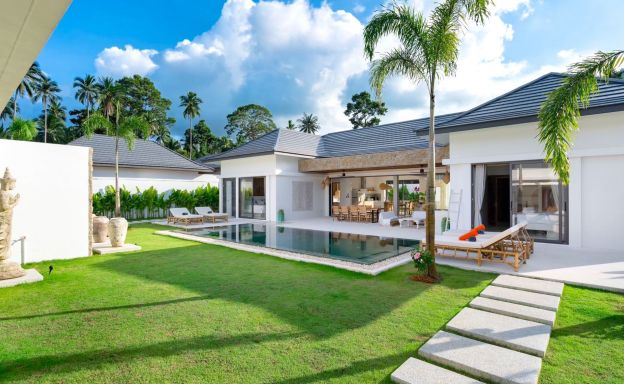 There are certain things to keep in mind when making a Koh Samui real estate investment. They should be factors and circumstances you're prepared to handle, but for the most part none of them are absolute deal breakers in the least.
They're just the realities of investment that realty investors or buyers and sellers should expect and deal with when all is said and done.
The Price of Air Connections: Watch out for the steep prices of the air connections. Samui International Airport is owned as a monopoly by Bangkok Airways. Certain other Thai locations have lower ticket prices compared to Samui as a result.

Are Foreigners Allowed to Own Land in Thailand? Foreigners cannot directly purchase land in Thailand. You'll still need to do some finagling to technically own, partially own, or matrimonially own/rent land or structures in Thailand.

For example, even though foreigners can own condos, they cannot own land such as townhouse properties with the land included. You can rent the land for up to 90 years with 30-year increments in renewable contracts or have a Thai-majority-owned company buy the land for you.

Tourism Exposure: Although Samui tourism helped hugely in its present development, it's a double-edged sword for the island. The recent COVID-19 pandemic exposed how over-dependent Koh Samui is on global tourism when it wasn't an option for its local economy.

Public Water Utility: While there have been great strides over the last half-decade when it comes to the Provincial Electrical Authority of Koh Samui, its power network is significantly more advanced compared to its water utility authority.

Water utility in Samui still has room for improvement in terms of its water delivery to many of the island's locations. Many villas and hotels depend on deep wells for their water resources. Within the next three years, the water authority expects to have pipe extensions available for 70 to 80 percent of Koh Samui.

Dealing with Immigration Processing: Here's a head's up. Thailand's Visa system is quite complicated. Keep abreast of the details, nuances, and requirements for your Visa so that your immigration status or Samui realty purchasing ability isn't affected. Don't forget that the maximum term before renewal is one year.
Koh Samui is a mostly young destination in the sense that older or more popular destinations in the ASEAN or Asia have certain advantages over it. On the other hand, it's also a bit of a diamond in the rough.
It's filled with hidden gems galore in terms of underrated real estate that's worth looking into as long as you're aware of the challenges involved. The benefits of investing in a Koh Samui villa or condo for sale outweigh the drawbacks anyway.
Important Considerations for Koh Samui Property Investment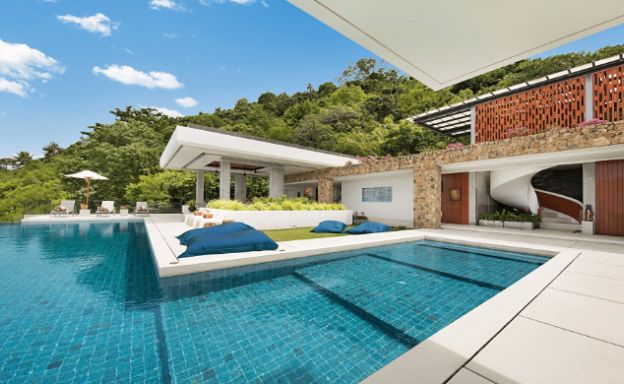 Koh Samui is one of Thailand's most popular property investment destinations because it's a rising star in the real estate game.
Its municipal status has pushed it from an underrated alternative to Phuket and Pattaya to a hidden gem sought after by savvy international realtors everywhere. With that said, here are some important considerations when investing in a Koh Samui property.
The Booming Samui Property Market: Now that the roads, streets, and infrastructure of Koh Samui has been further developed since its municipality status, this has paved the way for a booming property market filled with wonderful villas and homes created near the most amazing seaside panoramas and with the latest architectural designs.

Key Locations and Backdrops: Almost every part of Koh Samui is filled with picturesque locations and backdrops like the nearest beaches, the most beautiful of touristy resorts, and the most luscious of tropical mountain sides for those who value seclusion and tranquility in their retirement or vacation home.

Development was the Only Thing Previously Missing: Even before Koh Samui was declared a municipality in 2012 and became a top tourist destination in Thailand, it always had natural resources available. The missing piece of the puzzle was Samui's development, which has now been resolved a decade or so later with its improved infrastructure and communications.

Proximity and Accessibility: Most Samui villas available from real estate providers like us here at Conrad Properties are in prime locations, so they're within proximity of not only the most gorgeous of sea views but also various beaches and restaurants as well as various accessible attractions and amenities.

Transportation Options: You have loads of transportation options in the island, which particularly includes taxis, Grab ridesharing, and songthaew passenger vehicles (they were originally adapted from the pickup truck and are also available in Laos, Vietnam, and Myanmar).

Budget Considerations: When buying a Koh Samui property, you need to take budgeting into consideration. What can you afford? Pay attention to local economic conditions, supply and demand, the overall state of the market, and current property prices too so that you can purchase promising properties instead of low-value realty.

The Purpose of the Property: Why are you buying a Koh Samui property for sale? Are you looking for a holiday or vacation home? Home for rent? A resort you could manage as a business? A retirement home in the tropics? A primary residence? Different purposes entail different realty requirements. Choose a Samui location that coincides with your purpose.

Realistic Expectations: Even as you hunt for hidden gems that could pay dividends down the line as Koh Samui rises in popularity and development, it's important to take off your rose-tinted glasses and have realistic expectations from Koh Samui in light of its drawbacks while keeping in mind its benefits.
Both local and international buyers are buying up the properties of Thailand through its thriving property market in places like Koh Samui.
The Prime Locations of Koh Samui
The island is renowned for its vibrant culture, lush jungles, stunning beaches, and mild climate. When you're there, you'll be greeted with happy smiles and semi-regular celebrations as well as an active nightlife.
On that note, here are the prime locations of Koh Samui.
Recommendations for Purchasing Property in Koh Samui
If you're a first-time Thai property buyer, then pay attention to the following tips and recommendations. When it comes to acquiring property in Koh Samui, it's the same deal as when you're buying a property elsewhere in Thailand like Bangkok and Phuket.
Know the Average Price Range: You should have a keen understanding of the average price range for different property types in Koh Samui—from condominiums to villas as well as whole resorts and hotels—that you're thinking of purchasing.

Work Directly with a Realtor: Work with us directly at Conrad Properties to get the best villa deals in Koh Samui. It makes perfect sense to directly work with our real estate agents because it's our responsibility to help you navigate through the Thai property purchasing process, particularly if you're a foreigner or expatriate.

We professionals can assist you with the legal documents while at the same time we'll hunt down the best property for your needs and preferences. We have it all for you and then some, including negotiating the best price possible.

Understand the Local Market: Understanding the local market's property prices should allow you to find all those Koh Samui hidden gems—the affordable properties with the most upside and promise—before making your purchase. You should also have a better idea of what to expect when paying for something within your budget.

Rental Potential of the Property: Koh Samui and Phuket properties are particularly renowned for their high demand among tourists, which means it's possible for you to maximize your returns from them ASAP through renting them out as vacation homes, hotel rooms, and so forth.

The monthly rental yields in those locations are among the highest in Thailand. This makes any Samui or Phuket property an investment that could immediately pay dividends for you even before its property value has risen due to the location's ongoing developments.

Customize Your Villa Floor Plan and Finishes: You should particularly avail of off-plan properties with customized villa floor plans and finishes since many new buyers neglect to take advantage of the feature. This customization option is your chance to add a personal touch to your new home that should increase its value due to its additional uniqueness and personality.
Find Your Dream Koh Samui Investment Today!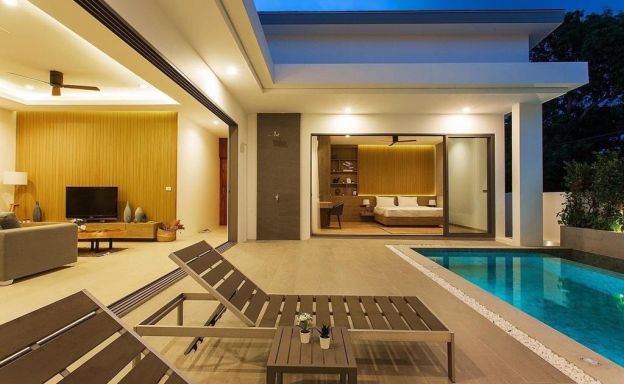 We at Conrad Properties can assist you in getting various villas and condos for sale all over Thailand. We can faithfully provide you with developments, projects, and properties in prime locations in the country.
Our website can hook you up with a variety of Koh Samui properties as well as properties within Bangkok, Phuket, Chiang Mai, Pattaya, Surat Thani, and Hua Hin.
We firmly believe in the intrinsic real estate value of the rising stars and hidden gems of Thailand's Samui Island. We also cater to those who wish for more sea-view properties with swimming pools or Balinese architecture included.
We also serve foreign investors, expatriates, retirees, and foreign Thai national spouses along with the local citizenry when it comes to accessing quality Koh Samui realty.
Get in touch with us today or browse through the listings on our Conrad Properties website to search for the Koh Samui villa of your dreams!