5 Options for Foreigners to Own Thai Real Estate
February 21, 2017
You may be wondering if foreigners can own Real Estate in Thailand?
The short answer is 'yes.'
There are many ways for foreigners to purchase Thai Real Estate, either by freehold or leasehold. However in reality for newcomers, it may not always seem so simple own a property in Thailand, after all, it is 'Thai-land'. The clue is in the title. It is not 'Eng-land', or another 'foreign-land' and therein lays the catch:
A foreigner can own a property in Thailand, but not freehold land.
However, there are alternative ways to control the land as a foreigner, such as through a Limited Thai Company, but the title deed (called 'Chanote' in Thailand), cannot be in the foreigner's personal name.
This is mainly a measure to control foreign ownership of land and keep the control and prices within reach of the locals. However there are other reasons buried deep within the Thai psyche...
Thailand has never been technically 'conquered', and therefore has historically fought hard to keep control of its land. It may have had to relinquish some land in the past, but it has always proudly maintained its independence as a country. This may give you some insight into the mind-set, from which some of these real estate laws have been born.
However, if your dream is to own a property in paradise don't despair...
Purchasing Real estate as a foreigner in Thailand is still possible, and there are several ways to safely solve this ownership issue explained: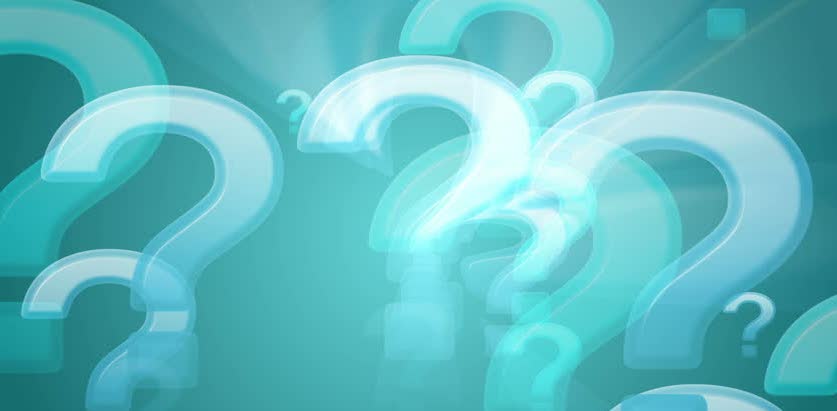 How Can Foreigners Legally Purchase Real Estate in Thailand?
When purchasing Real Estate in Thailand, it is important to be aware there are different ownership options, so be careful to choose the most appropriate option to suit your personal buying needs, depending on your age, nationality, marital or family status or inheritance issues.​
To keep things easy to understand, Thailand real estate ownership options for foreigners generally fall into the following 5 categories:
1.) Buying a condominium:
This is one of the easiest and most clear-cut methods of owning real estate as a foreigner in Thailand. The 'Thailand Condominium Act' allows foreigners to own the freehold of up to 49% of the total unit space & and must request a letter of guarantee, which must be presented to the Land Department upon transfer of ownership. (i.e. if 100 equal sized condominiums area in a project, 49 would be available for foreigners to own in their personal name on the title deed/'Chanote.')
2.) Leasing land in Thailand:
A foreigner can also lease land in their personal name for 30 years, as maximum tenure with the land department in Thailand. According to the Civil and Commercial Code, sections 537 to 571 the hire of ''Hire of immovable property' the property lease can be renewed for 3 consecutive times i.e. allowing a leasehold of up to 120 years. This is also a safe form of purchasing real estate for foreigners, but it is always advised to consult with a professional local lawyer to guide you through this process smoothly & securely. A 30 year lease can be renewed, but renewal is not enforceable by law if the land owner or their heirs refuse. Hence a carefully worded contract is recommended.
Another option is purchase a property in a new project with a 'secured leasehold' structure, whereby the developer/owner of the project (if foreigner) controls the freehold ownership of the land title of the whole project via an offshore company (i.e. BVI, or Hong Kong, which often has tax benefits for the owner and purchasers) In this case, the owner of the project would contractually secure the renewal of further leasehold 30 year tenures, to ensure themselves or their heirs' duty ensure renewals for owners in the future. Also depending on the structure of the company, in some cases the collective shareholders/owners can control the renewal process themselves.
3.) Purchasing land through a company:
A Thai Limited Company can legally purchase freehold land in Thailand. Foreigner(s) can hold up to 49% of the company's shares, the rest of which must be held by Thai juristic persons. The land would be owned by the company, but the Managing Director & majority shareholder can control the company, thus have authority over the land ownership. A threshold of 75% vote approval can also be inserted in the 'articles of association' to ensure control for the majority shareholder. This is a legal method of ownership for a company to purchase real estate, providing the correct legal measures are followed by a Thai lawyer.
If a company is incorporated with a foreigner(s) as a Director since the formation of the company, along with a minimum of two Thai national shareholders, and transactions for the land purchase by the company shareholders can be shown by an accountant, then the company purchase is legitimate. The company can also be used for other trading services in future; thus keeping the company active and further secure. A foreigner can also choose a 30 year lease or mortgage on the land back to themselves, for added security, however there are tax implications, so be advised to check with a Reliable Thai lawyer.
4.) Foreign Investment in Freehold Land (exemption):
Thailand Real Estate law allows foreigners to buy and own land up to 1 rai (1600 square meters) under section 96 of the Land Code Amendment Act (1999) with an investment of 40 million Thai baht, on the condition that the land is used for residential purposes only. This investment must be specified in assets or government bonds deemed beneficial to the Thai economy. It is important to also note this ownership is not transferable by inheritance and is therefore limited to the lifetime of the foreign owner.
5.) Foreign Husband & Thai Spouse:
A foreigner can purchase land in Thailand if he is married to a Thai national, however there are the following limitations: the non-Thai spouse needs to state that they have no rights on the land; essentially waiving their right to claim the property. The property, though purchased by the foreigner cannot be in their name but will have to be in the name of the Thai spouse. However, a married couple may be asked to sign declarations at the Land Department stating that funds used are the separate property of the Thai spouse. Problems may still arise during a divorce case. Proving the land is marital property can prove difficult. Hence, a skillfully drafted Thailand prenuptial agreement may help to minimize risk to the non-Thai spouse.
*Note: For our dedicated Buyer's Guide for Thailand Real Estate or any other queries on Koh Samui Property, please feel free to Contact Us​.​