3 Easy Steps to Buying a House Remotely in Thailand
January 2, 2022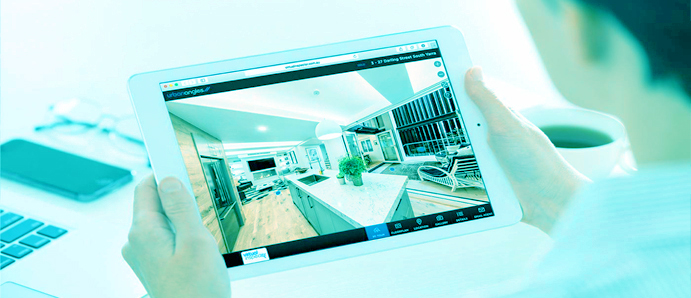 If you've been wanting to invest in the Thai real estate market, you maybe wondering, with borders closed how is it even possible to view a property and make a purchase? By waiting until the pandemic is finally over – and nobody really knows how long that will be – will attractive Covid property discounts still be available? That is a dilemma facing countless buyers keen to take advantage and snap up a bargain place in the sun.
Of course during these past few months people's lives have been increasingly governed by technology, from remote working to ordering groceries and take-away meal deliveries online. So why not consider buying a property online? Property buying habits have been changing even before the pandemic.
A private property 'virtual viewing' conducted remotely can in some ways be just as good an option as being there in person. This is because you have the option to distance yourself emotionally and set the rules, by focusing on the areas important to you. Often, traditional in-person property viewings can feel a little rushed.
Now, you can determine how the walkthrough viewing progresses, pause it and ask questions and generally direct the viewing to your own personal preferences.
What exactly is a virtual viewing?
Generally speaking, there are three different types. Some properties have uploaded online 3D camera images with programs such as Matterport or Vizoport, which let prospective buyers take a self-guided 3D tour around a property using their mouse to navigate the home from a variety of different angles and perspectives, in similar way to how Google Earth works. This is a good initial way to select a property for your wish list but can be somewhat limited as it uses static images.
Another way is via a pre-recorded video walkthrough usually filmed by an agent (or owner) which may or may not have audio commentary explaining the pros and cons of each room. This is limited in that it is not a 'live' viewing with the opportunity to stop, linger on a certain area of the property and ask specific questions.
The third and ideal option is the live virtual viewing which offers the most honest appraisal, as you are seeing it in real time as though you were there in person. Our agent can discuss specific facts & figure live, or even potentially introduce a property developer if needed. For consult and advice, Contact Us to schedule a viewing.
1.Draw up a realistic wish list
You've done the maths and set a ballpark budget for purchasing your dream villa in Koh Samui Real Estate, Phuket or another part of Thailand. As you would if viewing in person, preparation is essential. Set out all your must-haves (and any deal-breakers) with your agent including the desired location, property type, the number of bedrooms, and the style of home.
What are your priorities for the villa, apartment or condo. Is it a lifestyle transition that will become your second home, or is it an investment decision allowing you to accrue steady rental income?
We can be your eyes and ears on the ground. In addition you can also glean a lot of important information about the residential development, surrounding amenities, and neighbourhood with a quick scan of the local area on Google Earth.
2.The remote home tour
Schedule a mutually convenient time for the viewing. Bear in mind the time difference if you are based in the Americas or Europe, as you'll want to remotely view it during Thailand's daylight hours. Give yourself ample time to view everything in detail and to ask multiple questions that crop up during the walkthrough.
Also, factor in a little more time for any technology hiccups, which are not uncommon in more remote areas. Don't forget the remote viewing number one rule: always record the session. Use the video files to compare and contrast properties before making the all-important final decision.
3.Close the deal remotely
You've made that decision and you are inching ever closer to being the proud new owner of a luxury Thailand villa. The closing process is very similar to buying a property in person. You will receive the relevant contract and documents which you will need to sign and return. At this point you should have already made the necessary arrangements with your bank for disbursing payment overseas without any hiccups. Make sure you are all set up for electronic bank-to-bank transfers/wire transfers to minimise any last minute delays. Once payment or financing is confirmed, a lawyer can take care of all ownership transfer formalities on your behalf.
The bottom line
Apart from the virtual viewing itself, much of the process is similar to a conventional property purchase. However with you being overseas, you will be leaning heavily on an agent more than ever to find suitable properties, conduct viewings, and handle a variety of administrative tasks. That means one with experience in remote transactions and a tech savvy attitude.

To learn more about remote real estate purchasing via 'virtual viewings' during Covid-19 Contact Us today!